SAM
Responsive Web Design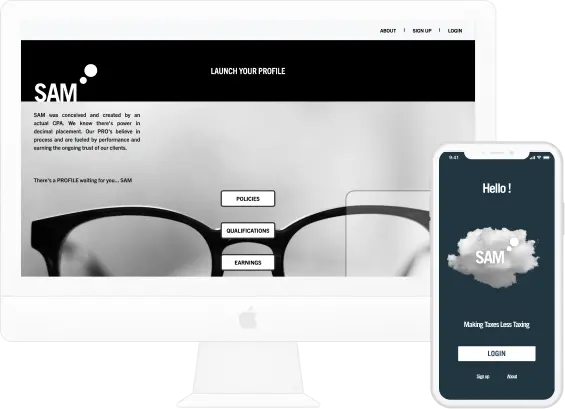 About this project
SAM is a Tax and Financial services company that started in 2012. They give their clients the luxury of filling out their tax information from home online on their protected servers. From there one of their 200+ certified CPAs will take care of the rest. SAM's goal is to revolutionize how taxes are done, and with our help they can make it happen. Their next step is making taxes easy from your phone.
What We Did
SAM's existing Shopify website has been newly improved with the help of our user research and user interface. We have created a responsive design which makes it suitable for a mobile app and desktop platform. The homepage has been redesigned and the tax organizer page has been restructured. Additional pages have also been added that were created from scratch. We produced a form that allows users to organize their taxes in the most efficient and easiest way. The form asks questions that the users will fill out and the information will be sent out to CPAs. Creating this process attracts clients to organize their taxes without the stress. With the SAM form, CPAs do all the rest.
On Mobile
Their mobile app was generated from scratch for users to have an effortless experience on their phones. The mobile app allows users to go about their taxes in a stress free way because of the simple layout of the app. After users log in and submit the form, the information will provide guidance on the specific documents that are needed to complete the tax organization process. Then, CPAs will take care of everything and reach out to clients after evaluating the information.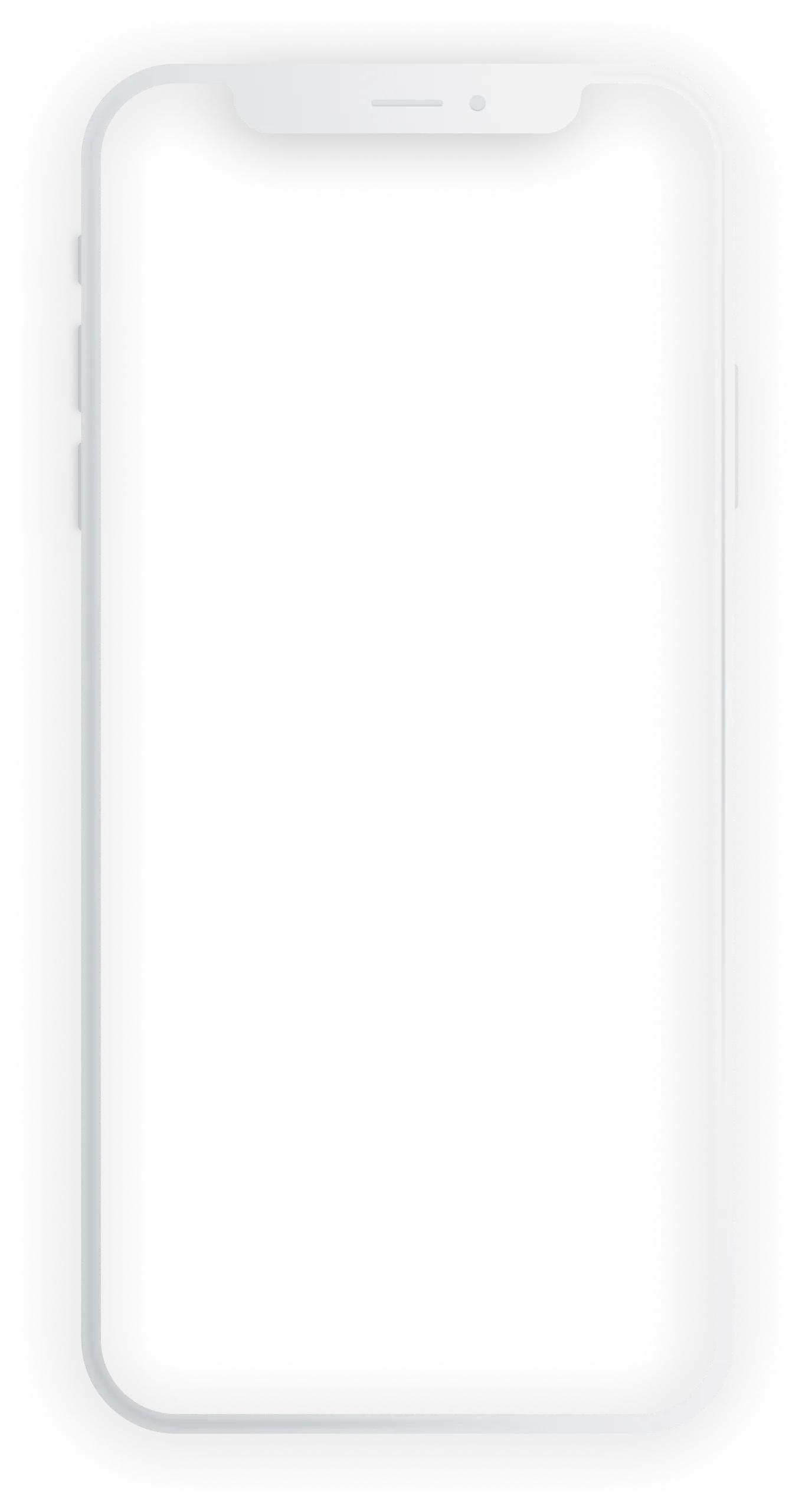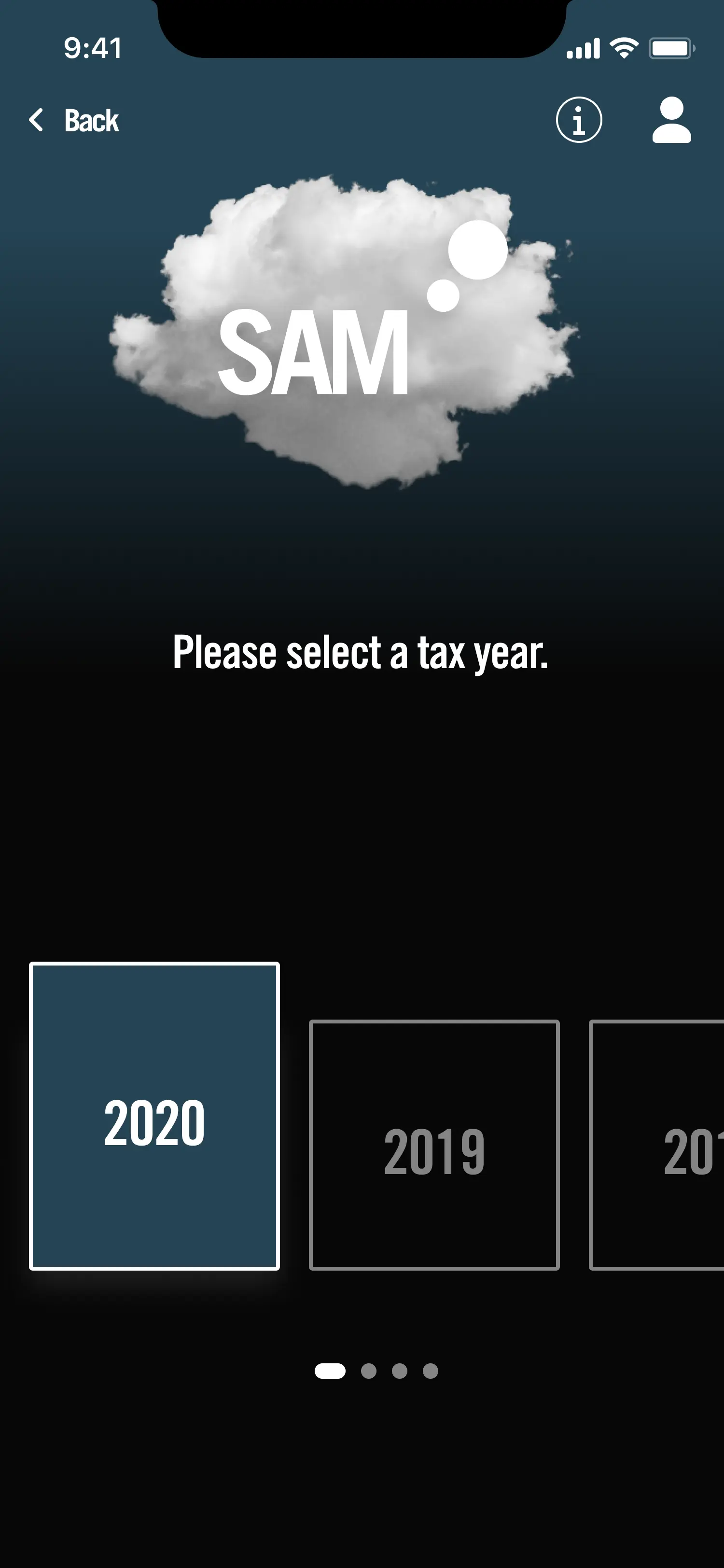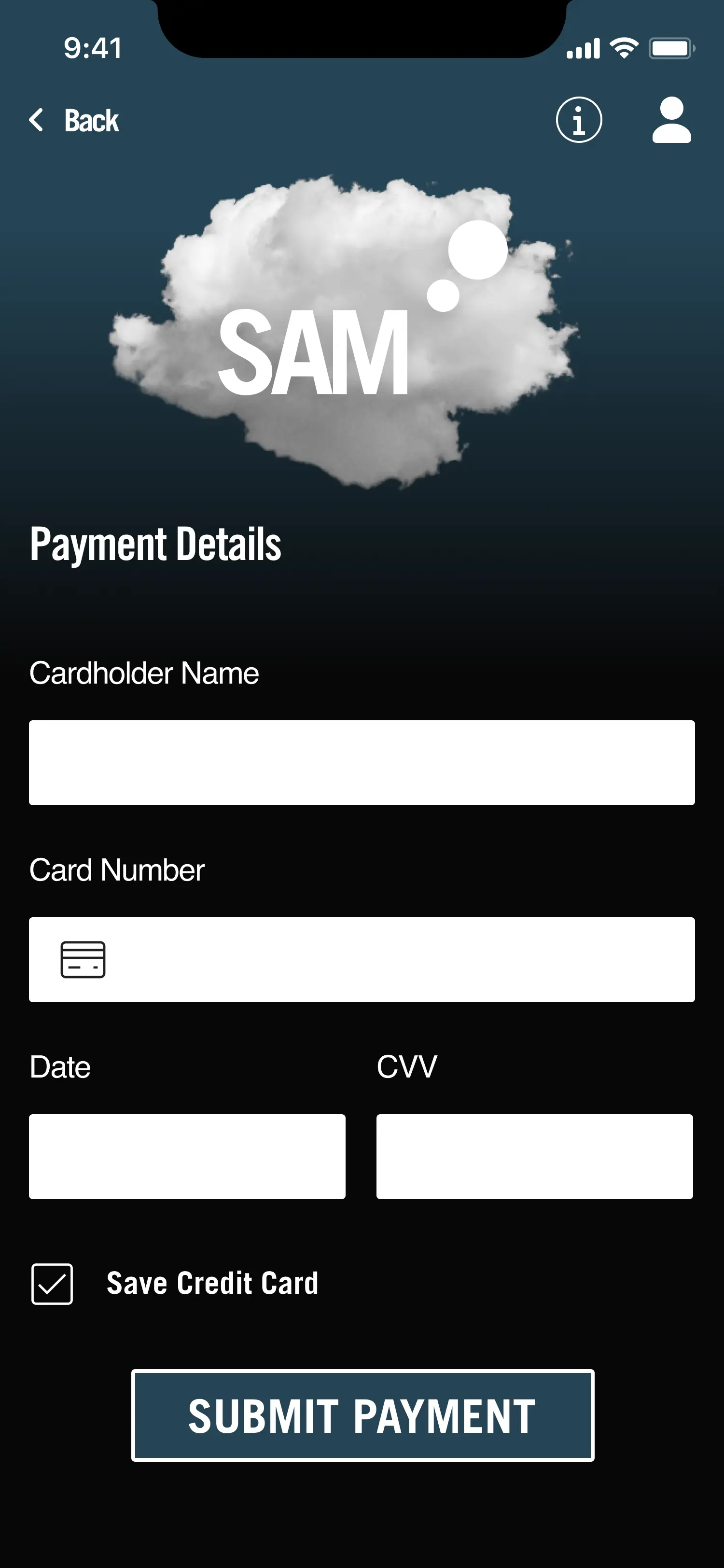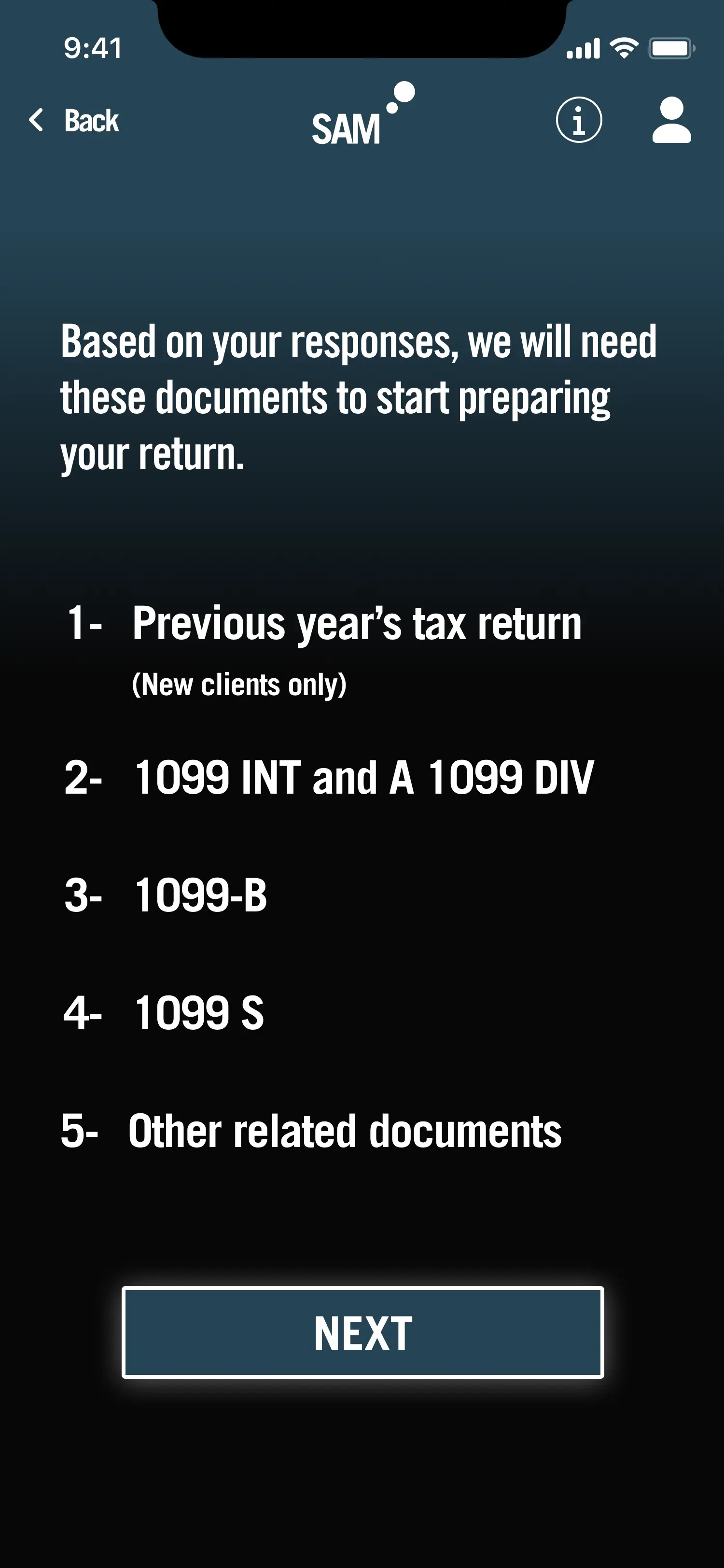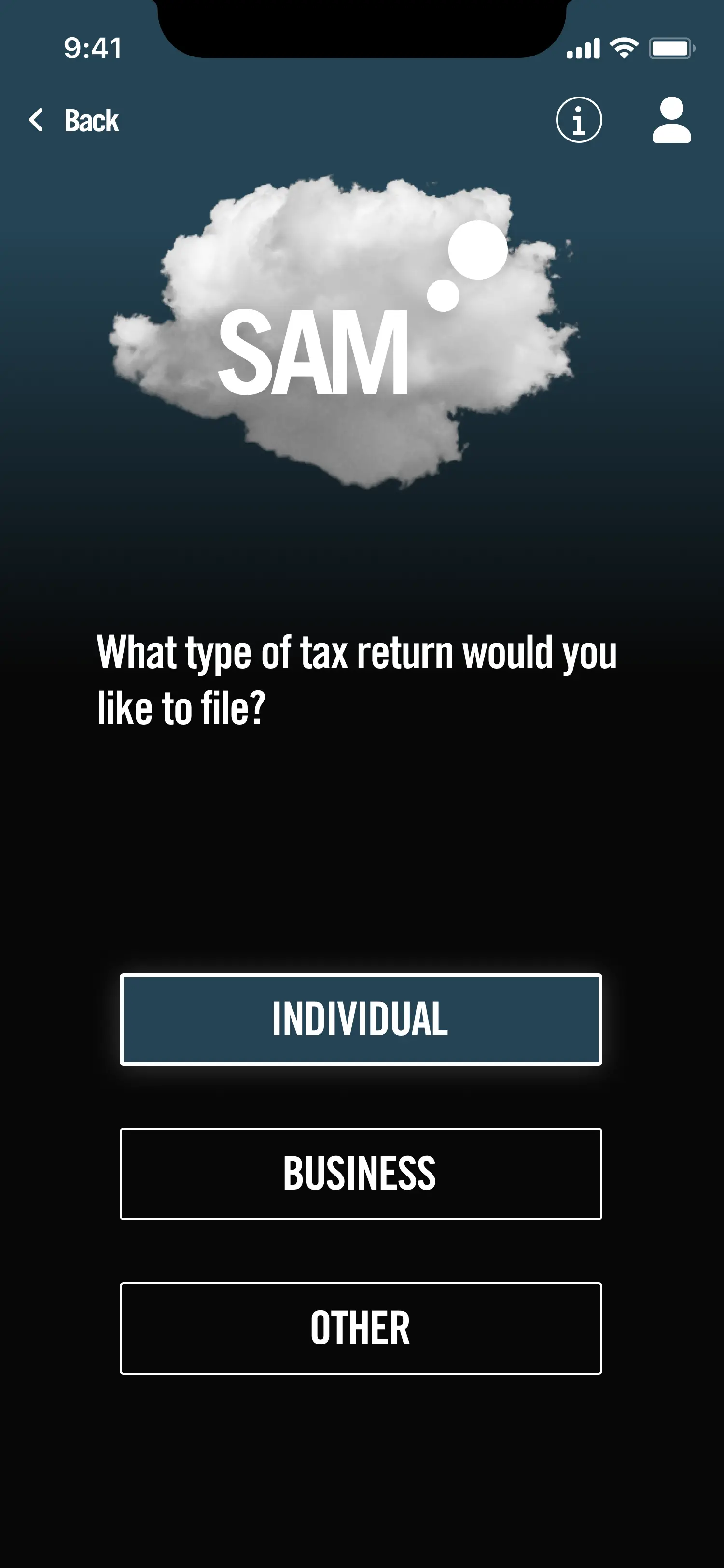 On Desktop
The desktop design was constructed through user research and user interface to give clients the best usage of the SAM website. The branding promotes SAM and makes it simple for clients to organize their tax information with CPAs.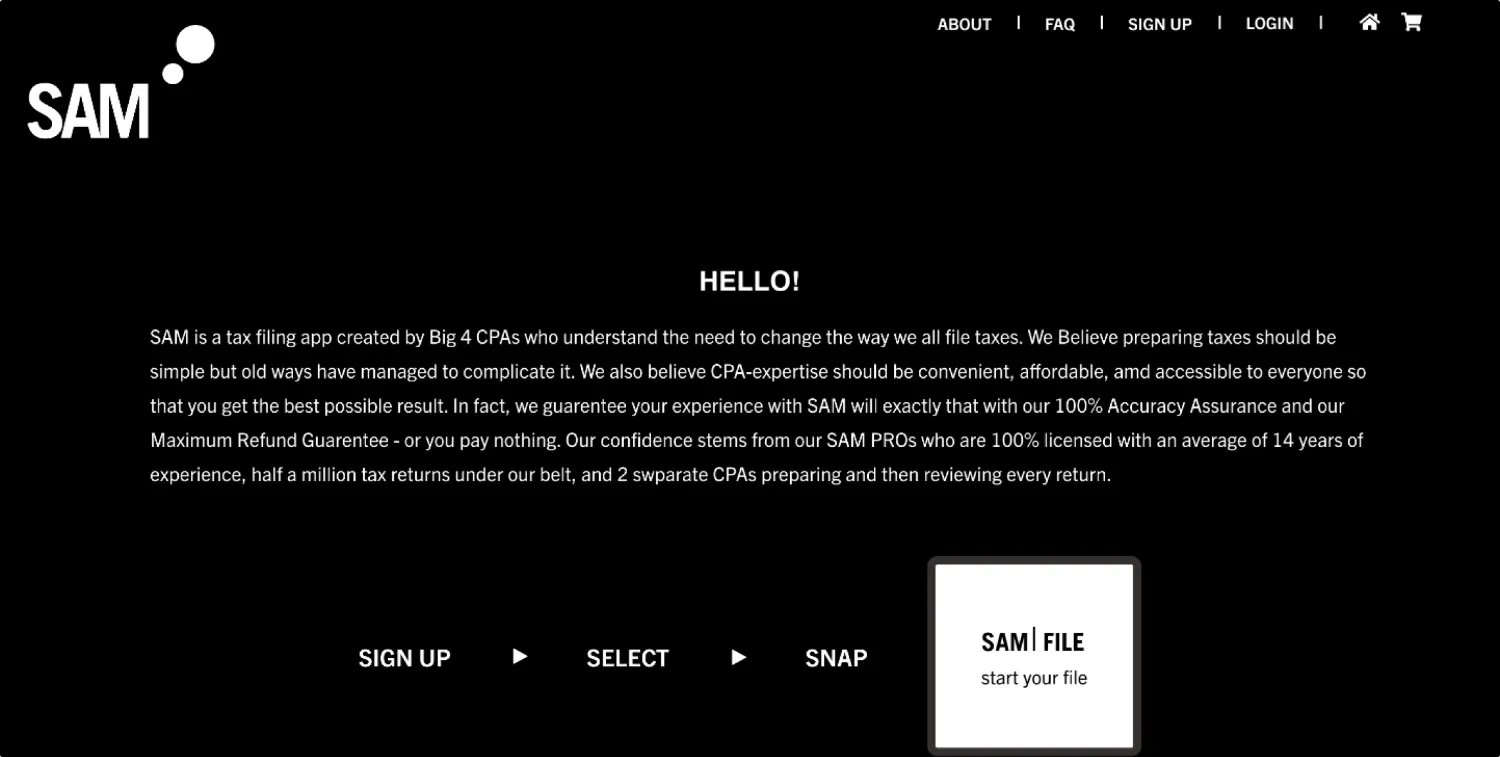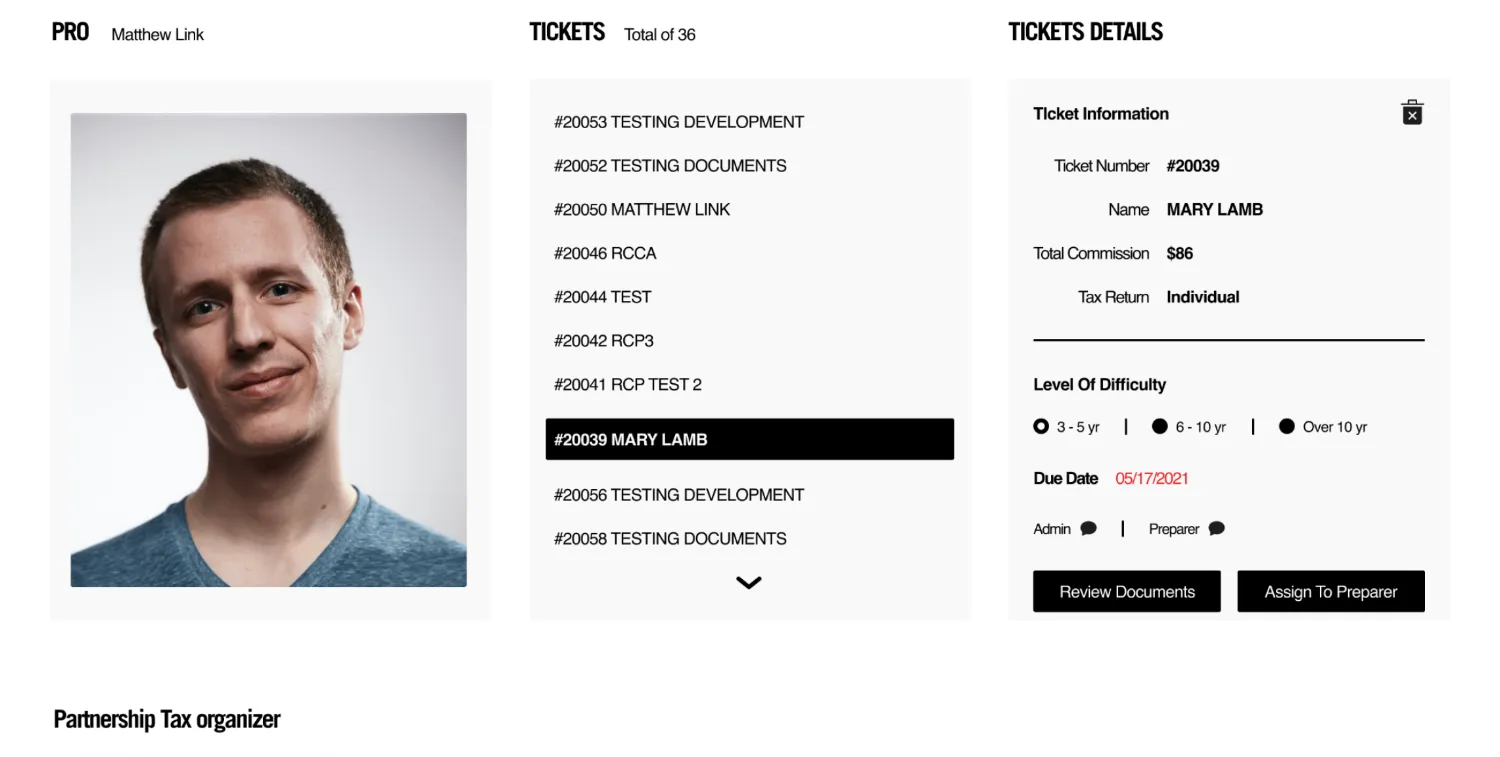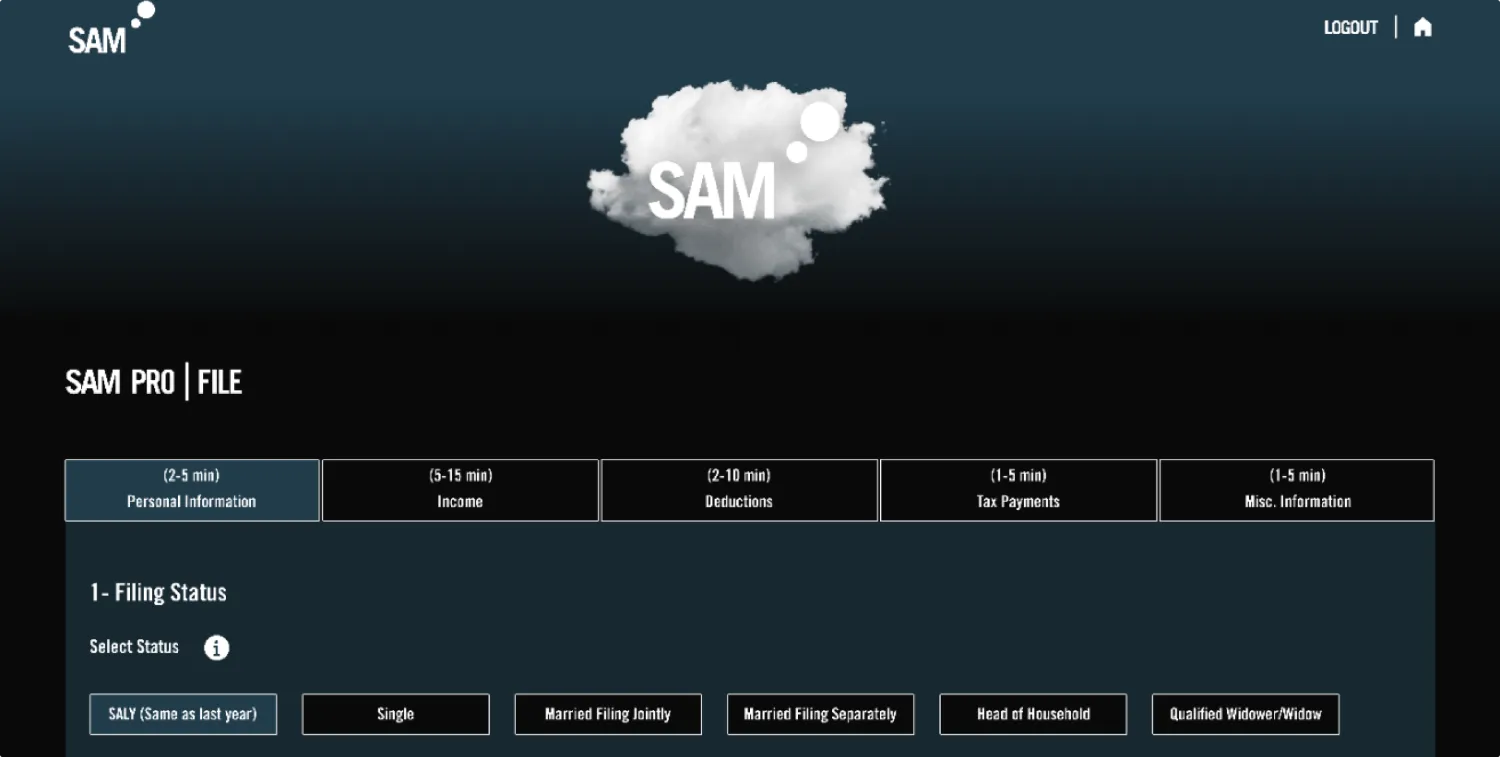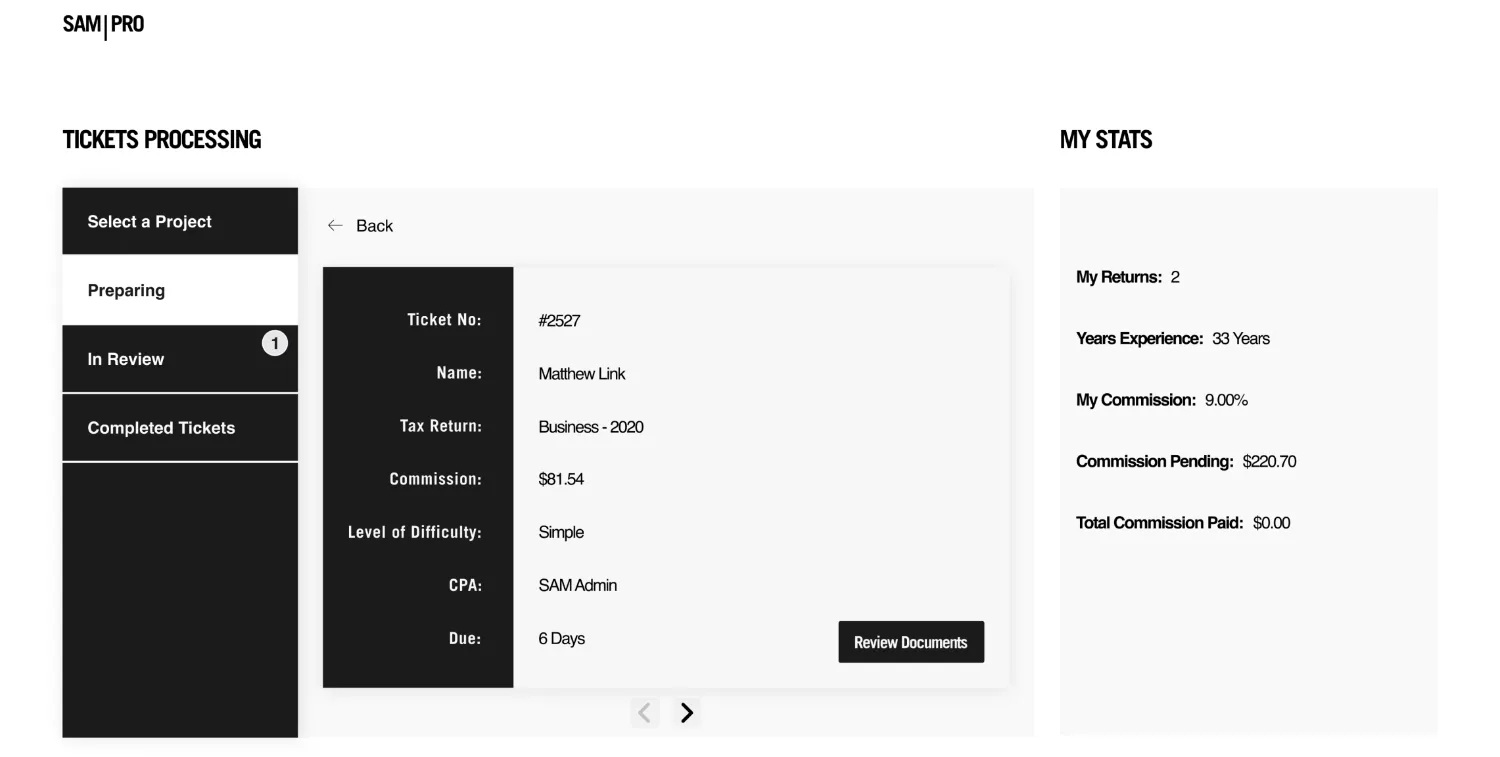 IT'S TIME TO TALK
LET US TAKE CARE OF YOU