Gold Ring - Krav Maga
Responsive Web Design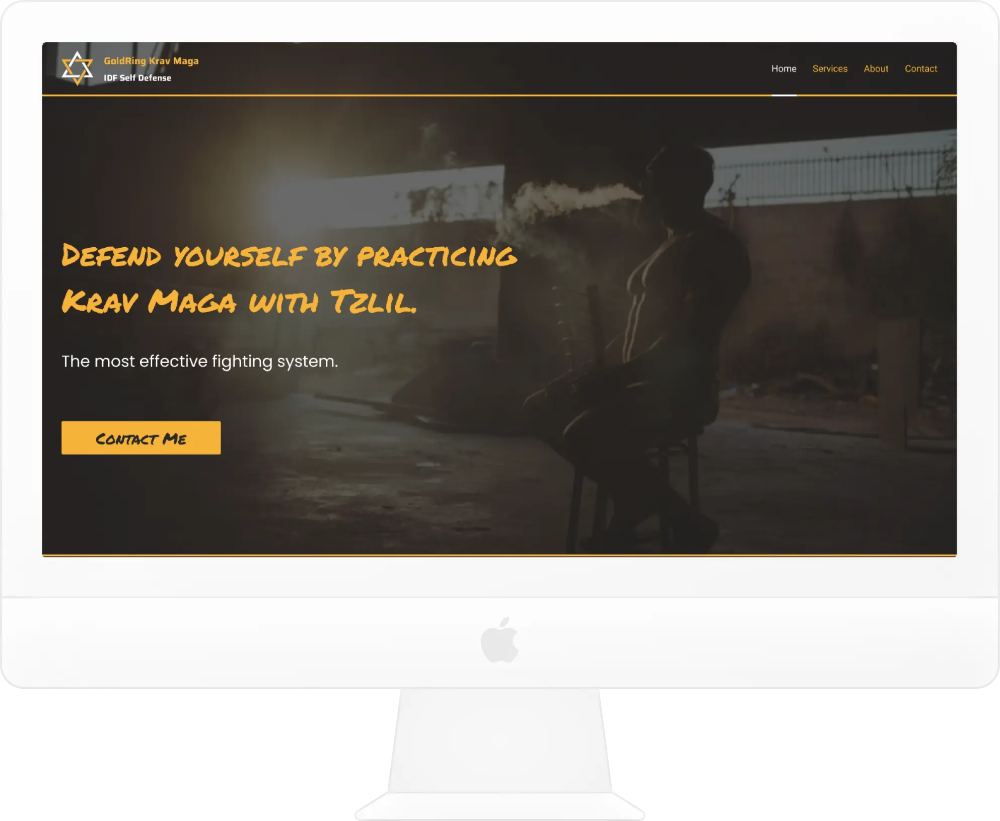 About this project
Tzlil was born and raised in a small town in Israel, where he was a part of the Israeli Defense Forces. His superiors recognized his strong leadership and his efficient fighting skills and selected him to be a Krav Maga instructor. He is currently in California, where he teaches his students the physical and mental benefits of Krav Maga. He came to us looking to build a website to show off his services, as well as tell his amazing life story. He offers a variety of services such as corporate seminars and women self defense classes.
What We Did
This self defense website draws attention to the Tzlil's history and portfolio of skills and services he wants to provide to his community. Users can get to know more about Tzlil and read information about his self defense journey. There is a lot to offer on the website and the design makes it easier for clients to understand.
On Desktop
Gold Ring - Krav Maga was designed and developed to be super responsive, which means you can visit the website on any screen dimension from phones to tablets and large screens to cover multiple users' needs.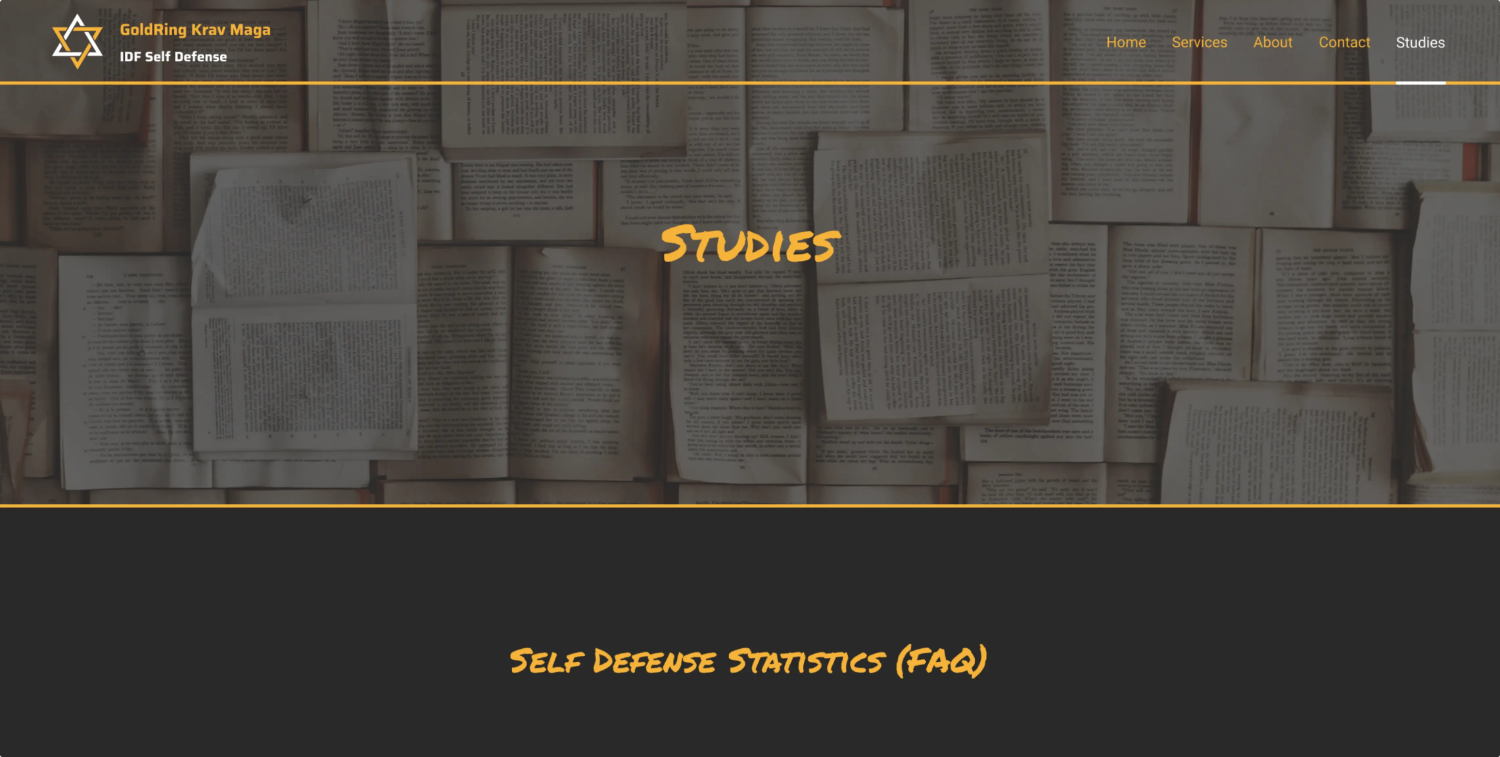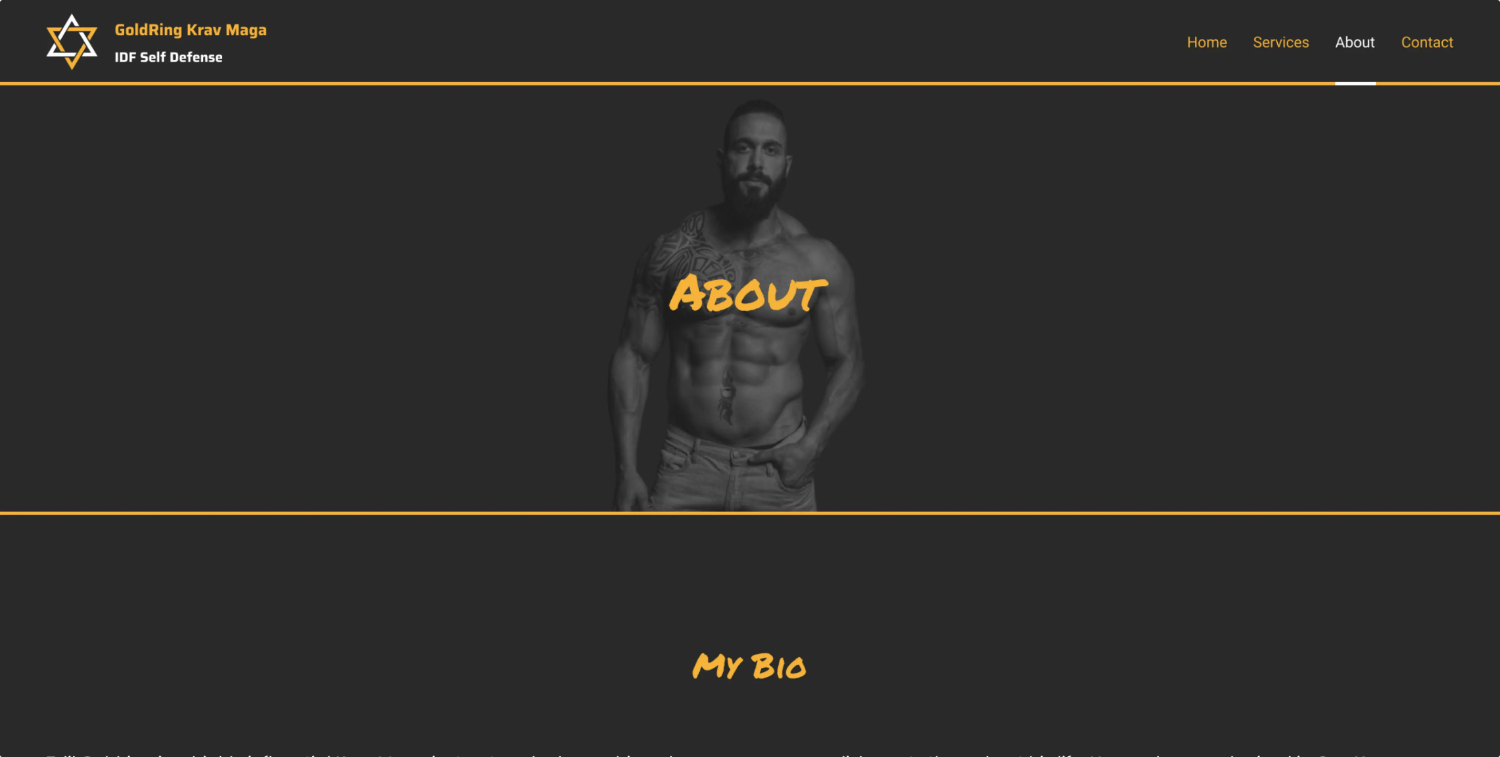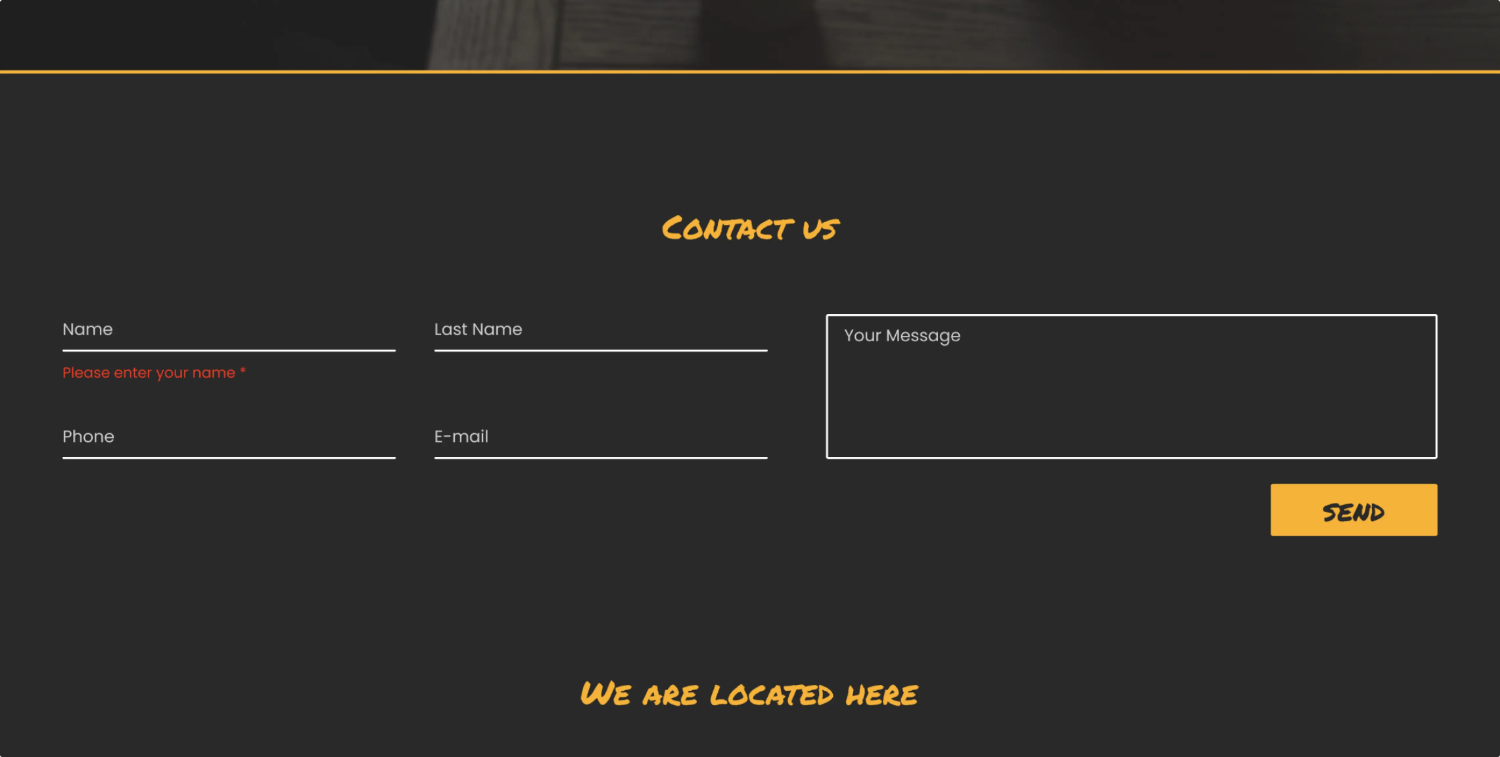 IT'S TIME TO TALK
LET US TAKE CARE OF YOU